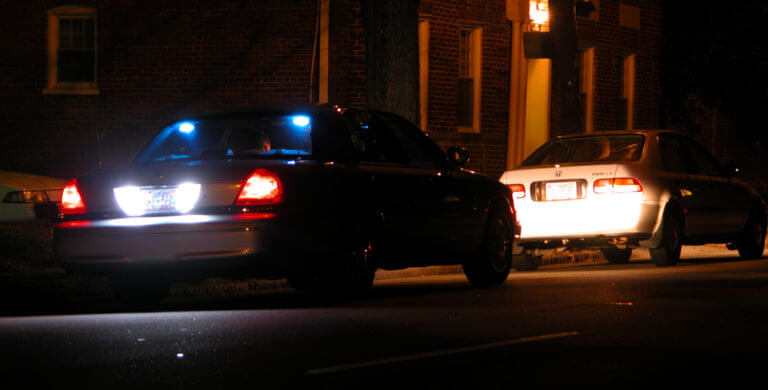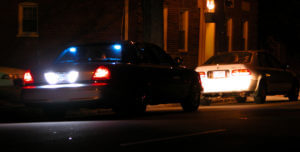 After a motor vehicle stop in Willingboro recently, police discovered marijuana, prescription drugs, drug paraphernalia, and a handgun, which led to criminal charges against both of the vehicle's occupants.
According to officials from the Willingboro Township Police Department, officers stopped a vehicle at the intersection of Route 130 and Charleston Road on Friday, July 28th. They allegedly detected the odor of marijuana coming from the car, which prompted a search of the vehicle. During the search, police reportedly confiscated over 50 grams of marijuana, prescription pills, drug paraphernalia, and a semi-automatic handgun.
The vehicle's occupants, 26-year-old Taquorie Genwright and 26-year-old Sharif Brooks, both of whom are Willingboro residents, were subsequently arrested and charged with a variety of drug and weapons offenses. Specifically, both defendants have been charged with possession of marijuana, possession of prescription drugs, drug paraphernalia possession, unlawful possession of a weapon, and possession of a weapon while committing a drug offense. The penalties associated with each of these crimes are serious and diverse.
First, let's take a look at the drug charges. Possession of marijuana over 50 grams is a fourth degree crime in violation of section N.J.S.A. 2C:35-10(a)(3) of the New Jersey Criminal Code, and may result in any of the following penalties: up to 18 months in New Jersey State Prison, a 6-month driver's license suspension, and a fine of up to $25,000. On the other hand, possession of prescription drugs in New Jersey, whether it involves Xanax, Percocet, Adderall, Oxycontin, or another prescription medication, can range be a disorderly persons offense or a fourth degree crime, depending on the number of units or pills involved in the specific offense. According to N.J.S.A. 2C:35-10.5, possession of 4 or fewer pills is a disorderly persons offense, while 5 or more pills is increased to a fourth degree crime.
Then, there is the unlawful possession of a weapon charge, which in this case, arose from the handgun found in the vehicle. Under N.J.S.A. 2C:39-5, unlawful possession of a handgun is a second degree crime in New Jersey, which is punishable by between 5 and 10 years in prison. In addition, illegal gun possession is a Graves Act offense, which means the person convicted must serve 1/3 to 1/2 of the total sentence, or 3 years, whichever is greater, before becomining eligible for parole.
Lastly, when drug crimes and weapons offenses intersect in New Jersey, this may give rise to an additional charge, often referred to simply as a "Drugs and Guns" violation. New Jersey law addresses Weapons and Controlled Dangerous Substances in N.J.S.A. 2C:39-4.1, which states, "Any person who has in his possession any firearm while in the course of committing, attempting to commit, or conspiring to commit a [drug offense] is guilty of a crime of the second degree." This is a separate second degree crime with a separate 5 to 10-year term of imprisonment, which must be imposed in addition to the sentences associated with any other convictions for drug or weapons crimes.
Willingboro NJ Criminal Defense Lawyers
Obviously, with the extent of the charges in this case, the defendants may be subject to severe consequences if they are ultimately found guilty. In fact, even a conviction for a single charge, such as unlawful possession of a weapon, possession of marijuana, or prescription drug possession, can result in life-altering repercussions. When you are facing drug or weapons charges in Burlington County, it is extremely important to build the best possible defense strategy. William Fay is a highly experienced criminal defense lawyer has been successfully defending clients against criminal charges in Willingboro, Burlington County, and throughout South Jersey for years. To discuss your specific charges and find out how he can help you, contact William C. Fay today at 609-832-3202 for a free consultation.
For additional information pertaining to this case, access the following article: Cops find pistol, pot, pills during roadside arrest