When Can Police Search a Car for Guns?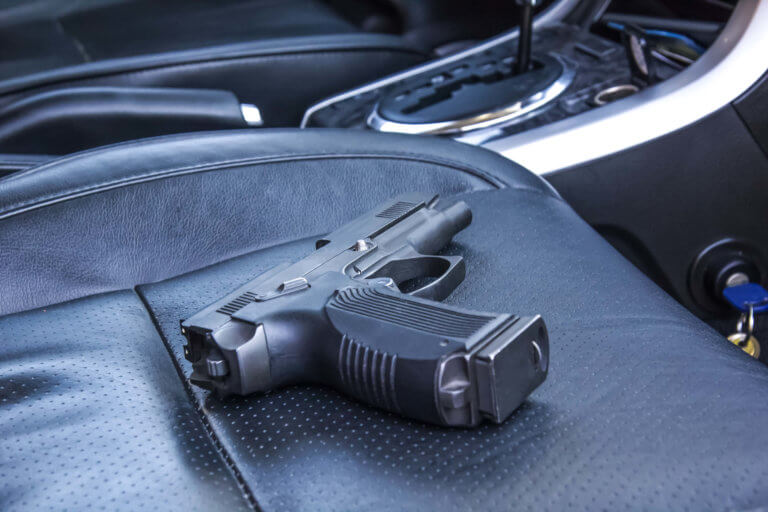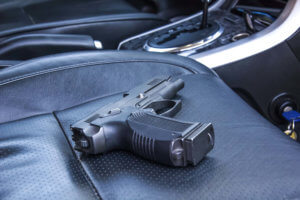 One of the most common questions we are asked at our office is "can the police search my car without consent"? Unfortunately, the answer is complicated and depends on the facts of case. While the Constitution provides protection from unreasonable searches and seizures, this does not create a complete prohibition against police officers conducting searches of your motor vehicle. For instance, police can search your car when they have (1) a warrant, (2) reasonable suspicion that your vehicle contains evidence of a crime, or (3) they suspect there is a threat to the officer's safety within the motor vehicle. Handguns, rifles and semi-automatic weapons in your car be be used as justification to search your vehicle, in certain circumstances.
If you or a family member are driving through New Jersey with a firearm in your glovebox, trunk or under your seat, you could be arrested and charged with Unlawful Possession of a Firearm and other weapons offenses. Depending on the nature of your charges, you could be facing between ten (10) and five (5) years in a New Jersey State Prison. At Proetta, Oliver & Fay, we handle a variety of criminal and weapons-related charges for clients throughout Camden County. We understand that while New Jersey may work to limit our Second Amendment rights, police officers may not violate your constitutional rights as it relates to searches and seizures. William C. Fay, IV, Esq., possesses a unique background having previously worked for the Attorney General's Office. If you have any questions about whether the police violated your fourth amendment rights by searching your vehicle without your consent. Feel free to contact our office today at (609)-832-3202 for a free initial consultation.
Do Police Need Consent to Search My Car in New Jersey?
Not always. While the 4th Amendment extends to protect your vehicle, there are certain exceptions that will permit law enforcement officers to conduct a search without your consent. These include the "automobile exception" and the "search incident to arrest" exception.
The automobile exception allows officers, in limited circumstances, to conduct a search of your vehicle when they have a reasonable and articulable suspicion that there is evidence of illegal activity present in your car. Typically, any evidence uncovered in this scenario will be subject to a suppression hearing and testimony from the officers and witnesses involved.
The search incident to arrest exception is also narrowly interpreted by courts in New Jersey. Whenever an officer executes an arrest, he or she is able to conduct a search of your person to determine if you have any weapons or items that could pose a threat to that officer's safety. What most people do not know is that, depending on where the arrest occurs (for example, next to an open door of your car), the officer can then also search the area within our immediate vicinity, which could include you car. These two search exceptions are frequently used by officer and prosecutors to search for evidence like weapons, drugs and guns.
How Do I Transport Firearms From Pennsylvania to New Jersey?
For those unaware, New Jersey's gun laws are some of the toughest in the country with respect to transportation of firearms. Generally, an individual without a carry permit can transport their firearm to and from (1) any place of purchase to their residence or place of business; (2) their dwelling and their place of business; (3) a place of business or residence and another when moving; (4) their dwelling or place of business and place for repaired; (5) their dwelling or place of business and other lawful location for the purpose of hunting or fishing; or (6) their dwelling or place of business and other lawful target range.
Beyond have a lawful purpose behind the transportation, you are also required to transport the firearm in a very specific manner. Pursuant to N.J.S.A. 2C:39-6, firearms transported within New Jersey must be:
Unloaded; and
Contained in either a:

Closed and fastened case;
Gunbox;
Securely tied package; or
Locked in the trunk of the automobile in which it is being transported
Any ammunition must be kept in a separate container from the firearm and in the trunk of the vehicle.
Camden County Superior Court Charges for Unlawful Possession of a Weapon N.J.S.A. 2C:39-5
If you are caught transporting a firearm in a glove box, console or on the floor of your car, you will be charged with Unlawful Possession of a Weapon, in violation of N.J.S.A. 2C:39-5. Depending on the type of weapon (handgun, machine gun, rifle, shotguns or other weapons) you could be facing second degree charges and up to ten (10) years in a New Jersey Prison. New Jersey has a law known as the Graves Act which requires that that individuals convicted of certain weapons offense be required to serve mandatory periods of incarceration and parole ineligibility. Depending on the facts of your case, you may be eligible to obtain a Graves Act Waiver to avoid some of these consequences.
Need Help for Gun Possession Charges in New Jersey
Police will always try to obtain consent to search your car. However, even if you deny their request for consent, they may still be able to search your vehicle under the automobile exception or search incident to arrest exception. If you have been arrested for unlawful possession of a handgun because police searched your car without your consent, call our office at (609)-832-3202 for a consultation. We can be reached all day, including weekends, to discuss the facts of your case and what possible defenses may be available.