Arrested in a Drug Bust in Camden, Mount Holly, Woodbury, NJ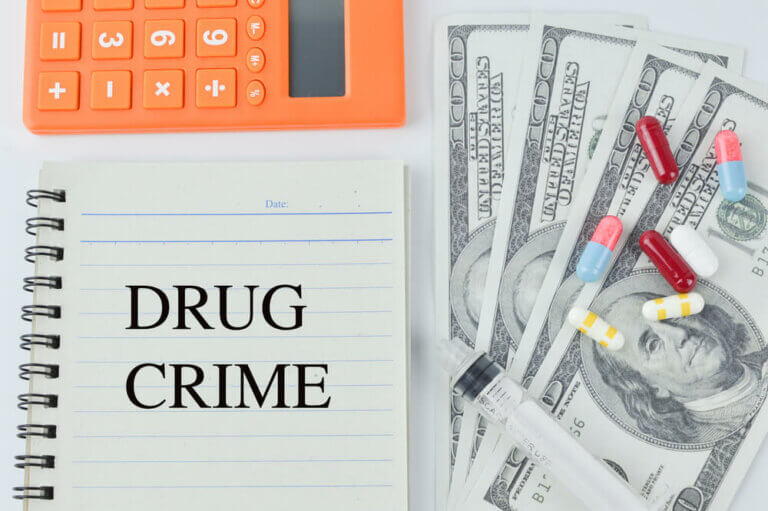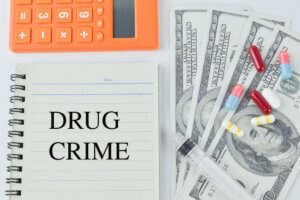 The police, catching you off guard, arrested you for drug distribution. You might wonder how they knew you were dealing drugs since you were so careful and only sold to trustworthy people under controlled circumstances. What you may not know is that it only takes one or two drug transactions out of dozens for the police to conclude that you are dealing drugs or involved in narcotics-related illegal activities, such as money laundering. Of course, you most likely did not know the police investigated you. And sometimes, it only takes one exchange of money for drugs to bust you. The police or another law enforcement agency may focus on you from an informant's tip or an undercover cop's observations. Even if they believe you are a suspect, they may take time to observe you before making an arrest.
What Happens in a Drug Investigation in New Jersey
The police may follow a suspected drug dealer for months, tracking their activity by GPS or locating bank accounts used for drug distribution purposes. Following one person for a while may lead to uncovering a drug operation or a stash house. They may conduct a sting operation when an undercover cop poses as a drug dealer or buyer. Or they may wiretap a suspect's vehicle to listen to conversations. Often, the first time the operators of a drug dealing business may become aware of a police investigation is after a raid, when the police believe they can seize drugs and money, either at a drug production facility or at someone's home that may be a stash house, a place where one or many people hide their drugs. Even short of a raid, a suspect may become suspicious when the police appear around their home, business or warehouse. The suspect may call the police to ask what they are doing, at which point the police must reveal that they are investigating. Once a suspect knows they are being investigated, they should contact a criminal defense attorney without delay.
Before you reveal too much more information under investigation, you want to make sure you have representation. An attorney may be able to decipher from the details and facts you give them what the police do or do not know about your activities and whether they may be seeking a search or arrest warrant based on evidence of drug dealings. The police must have probable cause to believe you have evidence of criminal activity before getting a warrant from a judge. Your attorney can prepare you for a possible arrest if that has not already occurred or for defending against a prosecutor's criminal charges. You may be facing both state and federal charges since illegal drugs fall under both state and federal laws.
State vs. Federal Narcotics Investigations in NJ
When a federal investigation is underway, several agencies may participate, such as the Federal Bureau of Investigations (FBI) and the Drug Enforcement Administration (DEA). The Bureau of Alcohol, Tobacco, Firearms, and Explosives (ATF) may come into play when investigating illegal weapons possession and find narcotics involved in the case too. Sometimes several agencies form task forces to combat drug offenses, including Immigration and Customs Enforcement (ICE), as drugs travel over the border into the country. Or the United States Park Police, who sometimes uncover drug crimes in certain federal areas. Federal police and task forces use the same tools as state law enforcement, informants, wiretapping and surveillance, collecting video or photograph evidence for trial. Moreover, federal and state forces may combine on a large investigation involving numerous participants. Understand that all drug crimes can be federal or state crimes, and federal punishment can be worse than state punishment. Your best bet is to hire a highly qualified criminal defense lawyer experienced in defending drug crimes in New Jersey state and federal court.
Distributing, manufacturing, and dispensing controlled dangerous substances is illegal under both federal and state law in New Jersey. Your case may be in federal court if you commit a drug crime across state lines or on federal property, such as a military base or an airport. So, if you bought marijuana in Washington and brought it back to New Jersey via airplane, your arrest might occur at the airport, and the federal court has jurisdiction over your case. Likewise, smuggling drugs from another country into the United States is a crime that federal courts handle. In addition, federal courts may take control over a joint state, and federal investigation on larger cases as federal courts have more resources for prosecuting a huge drug ring with lots of money, drugs, and members, for example. Or conspiracies or Federal Racketeer Influenced and Corrupt Organization Act (RICO) violations go to federal court for violating federal law.
Once a defendant is indicted in federal court, meaning a grand jury returns criminal charges against a defendant or defendants, the threat of conviction and severe penalties loom. Federal statutes carry mandatory minimums, just as New Jersey does for certain violent crimes. Violations of the Anti-Drug Abuse Act of 1986 result in long sentences with mandatory minimums for drug trafficking and drug trafficking conspiracies. Enhanced penalties are also common. For example, distributing drugs to someone under 21 or pregnant or near school campuses comes with enhanced sentences. Like New Jersey, however, most drug sentences depend on the type of drug and the amount. Depending on the quantity and type of drug, a convicted felon may get five years to a lifetime in prison, the latter especially if the defendant has two or more prior drug crime convictions at the federal or state level. And the fines range from $100,000.00 to $50 million.
How Long do Drug Dealing Investigations Last?
By the time an individual or several people are indicted, the investigation is basically over. Law enforcement may attempt to recruit some defendants in a drug distribution conspiracy to turn against others and cooperate with law enforcement. Usually, lower-level players in a drug trafficking ring are enticed to turn against ringer leaders. The investigators may continue to talk to witnesses and run tests on evidence collected through subpoenas or warrants. After, the indictment process begins through the state prosecutor's office or in federal court.
Thus, as soon as the state charges you with drug crimes in federal or state court, you want to hire an attorney. Though they may not be able to appear at a grand jury hearing on your behalf, they can review the grand jury testimony to get an idea of the prosecutor's evidence against you. They can also find out from the prosecutor where you stand as a witness, informant, or subject of prosecution. Your attorney can also investigate the facts and evidence to see how they measure up to the charges. Prosecutors do not always have complete, solid cases. They could be missing evidence or facts to support all elements of the crimes they charge in a criminal complaint. And your attorney can also help you prepare for the testimony you might give in your case. Other defense strategies include attacking any illegally obtained evidence through unlawful searches, faulty chain of custody issues when confiscated drugs are not carefully documented and maintained, and racial bias or mistaken identity issues.
Charged in a Narcotics Sting in South Jersey? Get Defense Help Today
No matter what gave rise to your arrest in a large-scale drug investigation or bust, hiring the right criminal defense lawyer for your case is a must. You could risk decades, if not the rest of your life, without the best possible defense strategy. As a former Deputy Attorney General in New Jersey, William C. Fay knows the intricacies of how investigators and prosecutors handle drug distribution, manufacturing, and trafficking cases involving multiple defendants. As a criminal defense lawyer with years of accumulated knowledge and practical experience handling cases for narcotics crimes, he puts these key insights to use while working against state and federal officials seeking to convict his clients.
Whether it be in Pennington, Berlin, Bordentown, Cinnaminson, Moorestown, Pennsauken, Voorhees, Mount Laurel, Willingboro, or elsewhere in Camden County, Burlington County, or Gloucester County, NJ where your narcotics case arose, contact attorney William Fay for the answers you need to protect your interests and your rights. Call (609)-832-3202 now for a free consultation.