Accused of Eluding in New Jersey? Know what to Expect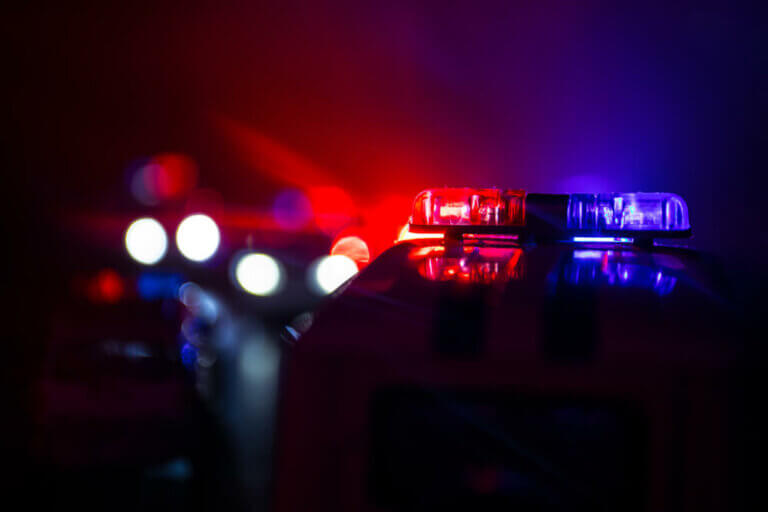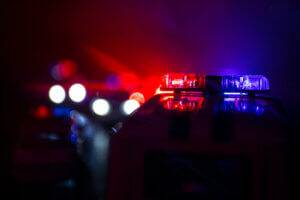 If the police put their lights on, wave you over, and follow you closely, you are legally obligated to stop. The state may charge you with eluding if you do not. In New Jersey, you commit a third degree crime, the equivalent of a felony in other states, if you try to escape the police after they have indicated that you must pull over and stop. If convicted, you could serve a 5-year prison term. And if you endanger or hurt others while fleeing law enforcement, you could be incarcerated for 10 years for second degree eluding. All of this is explained in New Jersey's eluding law, N.J.S.A. 2C:29-2. Most importantly, if you have been charged with eluding anywhere in New Jersey, you want to be prepared with knowledge of what eluding means, what the state is required to establish to get a conviction in your case, the degrees of the charges and penalties you are facing, and more. Keep reading to find out the 8 important things you should know if you are facing eluding charges in NJ. To speak to distinguished New Jersey criminal defense attorney William Fay regarding your eluding case and possible options, contact 609-832-3202 today. The consultation is always provided at no cost and available 24/7.
What must the prosecutor prove for an eluding charge?
To convict you of eluding, the prosecutor must establish that you drove a motor vehicle on a roadway and that you knew or should have known that the police wanted you to pull your car over and stop. The state may infer that you knew the police ordered you to pull over if they signaled you to stop your vehicle, such as turning on their sirens, lights, or loudspeaker to tell you to pull over. In addition, they may have waved their hands or pointed their fingers to motion you over to the side of the road.
How can a third degree eluding offense rise to second degree eluding?
Eluding, governed by the same statute as resisting arrest, is using a motor vehicle on a roadway to avoid police, often to circumvent criminal or traffic charges, detention or apprehension. When the offense creates the potential for seriously harming or killing others on the road, eluding the police risks placing others' lives in danger. Thus, third degree eluding elevates to a second degree crime, with a far more significant punishment. Once you put others in harm's way by avoiding police detention, you commit second degree eluding. And you should be aware that second degree crimes come with a presumption of incarceration with little possibility of diverting to the Pre-Trial Intervention program to avoid prison. Not to say PTI for eluding is out of the question, but it becomes more challenging to achieve when you are charged with a second degree felony.
What is a motor vehicle for the purposes of the eluding statute?
A motor vehicle can be any gas, electric, steam, or hybrid-powered vehicle, such as a car, truck, motorcycle, RV, motor home, golf cart, quad, ATC, or snowmobile.
What is the sentence for eluding?
The prison time for eluding an officer is 3 to 5 years for a third degree offense and 5 to 10 years for a second degree crime. Likewise, third degree eluding fines can amount to $15,000 and for a second degree, you could face up to $150,000. More importantly, however, evading the police is subject to the No Early Release Act. That means that no matter the prison sentence, three years or ten, an individual convicted of eluding must serve 85% of their prison sentence. They may not be eligible for parole sooner than that. Besides the strong likelihood of imprisonment and high fines for those convicted, a person convicted of eluding loses their driver's license for at least six months and at most two years. A suspended license presents severe challenges for those working, attending school, and tending to daily needs.
How can I avoid going to jail for eluding?
No matter what the case may be, you will need the assistance of a criminal defense attorney to investigate the circumstances of the offense and determine the best strategy for beating your eluding charges. First and foremost, if the prosecutor cannot show that you intentionally committed the offense of eluding, the state can't sustain the charges. If you were unaware that police were following you or signaling you to stop, your lawyer may be able to undermine your "intent" in committing the eluding offense. This can lead to a dismissal of the case.
Additionally, the police may have had no reason to stop you in the first place, meaning no probable cause to detain you. The police cannot stop you without a reasonable suspicion based on evidence that you committed or are committing a crime. Although an illegal stop may not negate the fact that you failed to pull over when the police required you to, it may make the prosecutor's case against you more difficult. Your attorney might make a motion to exclude evidence of the attempted stop if it was illegal. If successful, the prosecutor may not introduce evidence of the stop, which is a critical part of proving eluding.
Moreover, your attorney may be able to make a good case for probation or the Pre-Trial Intervention program if it is your first offense and you otherwise lead a stable, law-abiding life. Downgrading second degree eluding to third degree is also a viable defense option, often used to avoid the prison presumption that comes with the 2nd degree version of this criminal violation.
What will happen after I'm arrested for eluding?
After your arrest, the judge decides whether you stay in jail pending your next hearing or a trial to determine guilt or innocence. New Jersey no longer requires monetary bail as a criterion for release from jail. However, your attorney can argue against a prosecutor's motion to detain you until trial and secure your release without or with conditions, such as monitored release. This occurs at a detention hearing, for which you should absolutely have defense representation.
What if someone was hurt during the eluding incident?
If you injure someone in a car accident or hit a pedestrian while eluding the police, the prosecutor may charge you with second degree eluding and aggravated assault. In that case, you face additional consequences based on two second degree indictable criminal charges, both of which have a presumed prison sentence attached.
Seek Legal Help from a Skilled NJ Criminal Defense Lawyer
If a criminal complaint alleges that you eluded the police, you will need an excellent criminal defense attorney to avoid potentially harsh punishment, whether it is your first offense or not. As an experienced criminal defense lawyer, William C. Fay has successfully defended clients against eluding charges throughout New Jersey and can immediately assist you with understanding and challenging your eluding case. Contact his office today at 609-832-3202 if you are in need of legal counsel. We are pleased to provide you with a free consultation.