You Won't Avoid Legal Consequences by Refusing to Take a Breath Test: Here's Why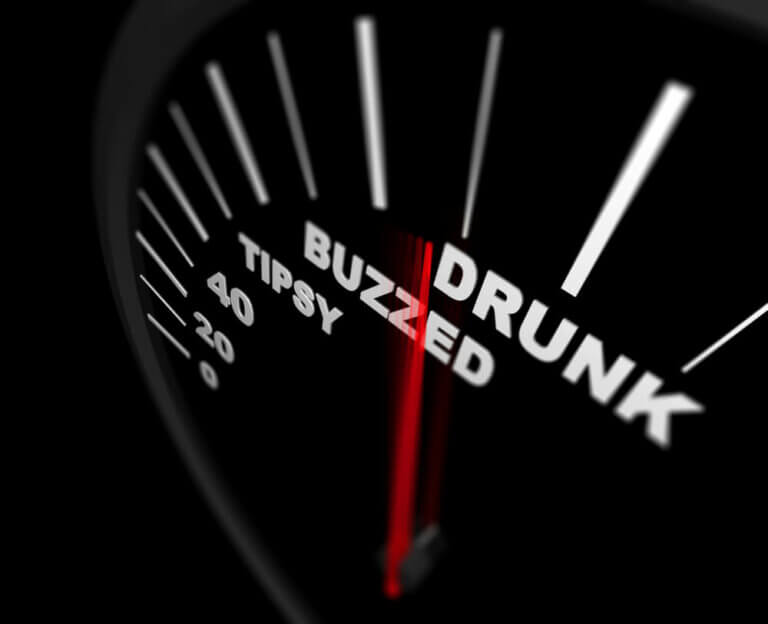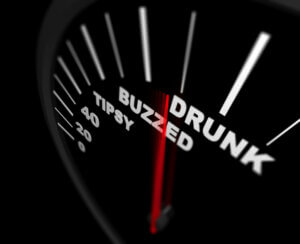 A lot of people don't know the answer to this question: Can you refuse a breathalyzer in NJ? Everyone knows that it is against the law to drive while intoxicated in New Jersey, but what not everyone realizes is that it is also against the law to refuse to take a breathalyzer when police ask a driver to do so. Some people mistakenly believe that they will be better off if they decline to take a breathalyzer because "then at least police can't bring DWI charges against me." The reality is that you can still be charged with drunk driving even if you don't register a breath sample above the legal limit. In fact, refusing a breath test can actually be worse than a drunk driving offense in most instances because the motorist is likely to face multiple charges for both Breath Test Refusal and Driving While Intoxicated (DWI). Be sure that you understand the key disadvantages of refusing to submit to a breath test when you are suspected of driving under the influence in New Jersey.
If I don't blow, how can they prove I was driving drunk?
The legal limit for BAC, or blood alcohol content, in New Jersey is .08%. Anyone who is caught operating a motor vehicle on a New Jersey roadway with a BAC above .08% is considered "intoxicated" and can be arrested for a DWI. The mistake that some people make is thinking that they cannot be charged with a DWI as long as they don't actually take a breath test that registers over .08% BAC. Logically, this doesn't make any sense. If it was that easy to avoid a DWI charge, no one would ever agree to take a breathalyzer, and there would never be any DWI arrests.
The truth is that authorities can bring DWI charges against you based solely on the observations of the police officer. Moreover, the fact that you refused to take a breath test can serve as evidence that you were intoxicated, and it will actually make it harder to challenge the DWI charge because there won't be a breath test to contest. In addition to facing a DWI charge, a motorist who refuses to take a breathalyzer will also be charged with Breath Test Refusal. New Jersey has an implied consent law, which basically means that every motorist automatically consents to taking a breath test by virtue of driving a car on New Jersey roads. If you are arrested on suspicion of drunk driving and taken back to police headquarters, you must take a breath test.
You should also understand that you won't be able to avoid this requirement by intentionally providing inadequate breath samples. If you fail to provide a sufficient sample by not blowing hard enough into the Alcotest machine, you can still be charged with Refusal.
If they charge me with refusing to take a breathalyzer, how bad can it really be?
The consequences of refusing a breath test in New Jersey are severe. The law is very clear that everyone who operates a motor vehicle has already consented to take a breathalyzer. As a result, refusal to take a breathalyzer can lead to serious charges, including charges for Driving While Intoxicated (DWI). If you are convicted of Breath Test Refusal for the first time, some of the penalties that the court may impose include the following:
Your driver's license can be suspended until you install an ignition interlock device on your car. This device, which requires you to periodically provide a "clean" breath sample in order to keep the vehicle engine running, will need to stay on your car for 9-15 months.
You will be subject to monetary fines of between $300 and $500, as well as court costs.
You could be required to attend alcohol education classes at an Intoxicated Driver Resource Center.
Your insurance premiums could go sky-high if you have a DWI conviction on your driving record – and that's in the best-case scenario. In the worst cases, your insurance could be canceled altogether.
Keep in mind that all of these penalties are in addition to any penalties that may be imposed for the related DWI charges. And since these penalties may be stacked on top of each other, you could be looking at double the fines and double the time your license is suspended. Moreover, if you have prior convictions for Breath Test Refusal or Driving While Intoxicated, you will be subject to enhanced penalties that may include higher fines, a lengthier period of license suspension, and even mandatory jail time for the DWI charges. For example, a third conviction for Breath Test Refusal within a 10-year period will result in suspension of your driver's license for a period of eight (8) years.
I already refused, Now what?
Refusal can turn your DWI situation from bad to worse. Not only will you be subject to charges for Breath Test Refusal, but you are also likely to face charges for drunk driving as well. This is why it is vital that you have a knowledgeable DWI defense lawyer handling your case and helping you to contest the charges. You may be accused of refusing to take a breath test, but that doesn't necessarily mean you have to plead guilty to the charges and lose your license or deal with the other serious repercussions. Depending on the circumstances of your case, it may be possible for a skilled attorney to help you contest a breath test refusal charge and avoid the most severe penalties.
Some potential defenses to Refusal charges include the following:
Contest the initial traffic stop. If the police did not have a legal right, known as probable cause, to pull over your motor vehicle in the first place, then any evidence of intoxication (including the breath test refusal) that they subsequently discovered could be ruled inadmissible at trial. This is known as the "fruit of the poisonous tree" defense, and it means that the prosecution can't use evidence obtained from an unlawful traffic stop or illegal search to prove a defendant's guilt.
No probable cause to request a breath test. Although the implied consent law means that you agree to take a breath test when requested by police, there are still limitations on exactly when police are allowed to ask a motorist to take a breathalyzer. As a general rule, a police officer must have probable cause to believe that a driver is intoxicated before asking that driver to submit to a breath test. This might mean that the police officer observes the motorist showing signs of intoxication, such as bloodshot eyes or slurred speech. Or it could require the police officer to request that the motorist perform field sobriety tests before a breathalyzer request can be made.
Refusal Form Issues. Although the implied consent law means that you have to submit to a breathalyzer when police ask you to do so, there is still a requirement that police read you your rights in the form of several statements about what refusing to take the Alcotest will mean for you. This is to ensure that you fully understand what is happening and what law enforcement is asking you to do. If police failed to read you the required refusal form or if English is not your primary language and you didn't understand what police were saying to you, it might be possible to challenge the refusal in your DUI case.
Why Agree to a Breathalyzer?
In addition to the fact that you are legally obligated to do so in New Jersey, you can and will in all likelihood be charged with a Refusal Offense, and you face equal if not more penalties in a refusal case than in a typical drunk driving case since you can face two charges as opposed to one, there's another reason never to refuse to give a breath sample. You may be able to contest the breath test results if you take the test. Of course, this defense will only apply if you actually took the breath test. It's a major reason why you should always take the breathalyzer when police request one – because your attorney may be able to invalidate the breath test results by showing that the Alcotest device was not in working shape, the police officer administering the test was not properly trained or qualified, or there were other issues with the breath testing machine or the test administration. This just offers your DWI defense attorney more leverage and possibilities when determining the best way to defend your case.
Charged with Refusal to Take a Breathalyzer?
Talking to a DWI lawyer who knows how to successfully challenge your refusal charges is a smart decision. Our drunk driving defense attorneys have been defending clients charged with breath test refusal, drug DUI, multiple DWI's, and other serious motor vehicle offenses with heavy penalties for years throughout Burlington and Camden County, NJ. No matter where you got arrested, whether it be in Willingboro, Haddonfield, Berlin, Bordentown, Bellmawr, Lumberton, Lindenwold, Collingswood, or elsewhere in New Jersey, we are ready to assist you. Call us today at (609)-832-3202 free DWI legal consultation.