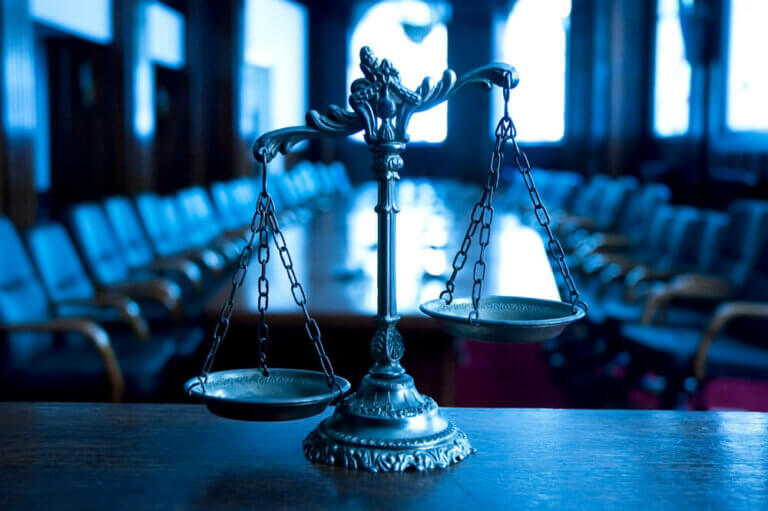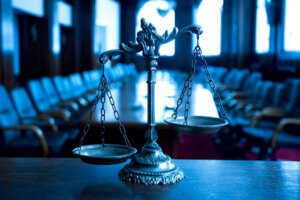 If you live in Lindenwold, you know it has its fair share of perks and pitfalls. For instance, though a small borough, it has a wonderful selection of cafes and eateries, local and nearby parks and nature trails, and good schools. In addition, travel to and from Lindenwold is convenient, with the New Jersey Turnpike and other major roadways connecting to or traversing the diverse neighborhoods within its borders. And possibly due to the large influx of visitors from other parts of the state, your chances of being charged with a crime are higher in Lindenwold than many other boroughs in Camden County. In fact, people find themselves subsumed in the criminal justice system in Lindenwold Municipal Court and Camden County Superior Court on a regular basis, for charges like simple assault, disorderly conduct, shoplifting, drug possession, and unlawful possession of a weapon. Sometimes, individuals face prison time for indictable felony crimes of the first, second, third, and fourth degree. In other cases, a disorderly persons offense will expose the person charged to county jail time, community service, fines up to $1,000, and perhaps a suspended driver's license. In any of these scenarios, it begs the need for a criminal defense lawyer to defend against the often life-altering consequences of criminal charges in Lindenwold, NJ.
Contact an experienced Lindenwold criminal attorney at our defense firm in Camden County if you have been charged with a criminal or motor vehicle offense in the Borough of Lindenwold. You can count on us to answer your questions, assess your case to find the best defense options, and diligently pursue the top outcome in your case from beginning to end. The consultation is available 24/7 and provided free of charge. Please call 609-832-3202 to discuss your criminal case in Lindenwold with a defense lawyer today.
Facing Criminal Charges in Lindenwold, New Jersey
Criminal offenses come in a multitude of forms in Lindenwold, such as arson, burglary, or assault by auto. You might also be subject to criminal charges for criminal mischief (vandalism), credit card fraud, harassment, and drug crimes. Moreover, allegations of sexual assault (rape), murder, aggravated assault, and terroristic threats also occur. Neighborhoods with retail stores, like South Lindenwold, experience and aggressively prosecute shoplifting. And anywhere you have gatherings of people, you can expect everything from assault to disorderly conduct.
Some offenses are considered minor infractions, like municipal ordinance violations that result in fix-it tickets, an example being housing code violations. You could be fined for negligent maintenance of your home by letting your lawn grow too long or the house paint peel and chip off. Nevertheless, you may be subject to more serious penalties, like 90 days in jail and a $2,000.00 fine, for disturbing the peace or public intoxication. Though ordinance violations are not crimes and do not show up in background checks, they can cost you time and money.
Summoned to Appear in Lindenwold Municipal Court
You could spend time in Lindenwold Municipal Court, located at 2001 Egg Harbor Road in Lindenwold, NJ 08021, for violating an ordinance and also for disorderly persons and petty disorderly persons offenses. Simple assault, possessing drug paraphernalia, shoplifting less than $200.00 worth of merchandise, disorderly conduct, resisting arrest, and writing bad checks can result in expensive fines and 6 months in jail. Petty disorderly persons offenses, like harassment and some types of trespassing, could lead to 30 days in jail and a $500.00 fine. Since disorderly persons and petty disorderly persons offenses are not felonies, municipal court defendants do not have the right to a jury trial. The judge decides the sentence in each case.
And yet, the sentence ranges for people convicted in Lindenwold Municipal Court correspond to several factors. The judge who handles your traffic charges or misdemeanor offense may consider the circumstances of your infraction as well as your personal situation. It matters whether it is your first offense or one of many, for example. First-time offenders may be eligible for conditional dismissal or conditional discharge to avoid jail or a criminal record. And while the court's responsibility is to protect public safety and deter crime, your circumstances may motivate the prosecutor to agree to more lenient sentencing and even a plea to lesser charges. In some cases, a downgrading on your charges could lead to a municipal ordinance violation to avoid a criminal record. And in other scenarios, there is a viable defense strategy to get key evidence suppressed and ultimately have the charges dismissed entirely.
Charged with a Felony in Lindenwold NJ
If have been charged with an indictable crime, like first-degree murder, second-degree aggravated assault, third-degree heroin possession, or fourth-degree resisting arrest, you could find yourself in Camden County Superior Court. Unlike municipal court, the superior court prosecutors and judges handle matters that are more serious, with potential sentences ranging from 18 months to life in prison for certain convictions. And the legal process from arrest to trial differs in superior court.
Indictable crimes require an indictment by a grand jury. Before formally indicting an accused, a prosecutor presents to a panel of jurors the evidence they intend to use to support criminal charges against a defendant. The grand jury decides if the prosecutor's evidence is sufficient to support criminal charges. If so, the defendant must answer to formal criminal charges in superior court. If not, the case may be dismissed or sent to the municipal court with lesser charges.
When facing indictable offense charges in superior court in Camden County, you have the right to a speedy trial and a trial by jury. The higher stakes in these cases should give you pause before facing a prosecutor without the expertise of a criminal defense lawyer. You may not know what options are available to you without the requisite legal education and experience dealing with the local superior court judges and prosecutors. For example, your third-degree shoplifting charge for allegedly stealing over $500.00 worth of shoes from a Lindenwold retail store could land you in prison for five years. But depending on those same factors a municipal court judge considers, you could be convicted of a disorderly persons offense or have your case dismissed, among other better outcomes than prison such as Pre-Trial Intervention.
What a Lindenwold NJ Criminal Lawyer can do when Defending Your Case
If you have been charged with a criminal offense in Lindenwold, finding the legal flaws in how you were detained, arrested, or issues with the evidence against you is important. A Lindenwold criminal defense attorney armed with potential weaknesses in the state's case can perhaps file a motion to have the criminal case dismissed. Or, your attorney can use those facts to bargain with the prosecutor, who might prefer to lower your charge to a lesser degree rather than risk losing at trial.
Our team of criminal defense attorneys are always looking for ways to avoid criminal consequences through defense arguments before or during trial litigation, plea negotiations, or achieving alternatives like Pre-Trial Intervention. Depending on the case, we can help you apply for a court diversion program if you qualify as a first-time, non-violent offender. Like conditional dismissal or discharge in municipal court, the PTI program offers a probationary period rather than a prison or jail sentence. If you complete the program, the charges are dismissed and you end up without a conviction that damages your record. In sum, you can feel confident that a Lindenwold criminal lawyer who frequently appears before local judges and with local prosecutors in these courts can save you immeasurable grief and offer you peace of mind. You do not have to go to court unarmed without skilled and highly qualified legal assistance.
Let us talk through the details of your criminal case in Lindenwold and discuss the strategy that may best serve your interests. Simply contact 609-832-3202 for a free consultation.